Let's first take a look at LinkedIn by the numbers to understand its power.
LinkedIn has been around since 2003, about the same time as Facebook. Like LinkedIn, Facebook used to be a restrictive network: you originally needed an academic email to open an account. Of course, you can now open a Facebook account with any active email. LinkedIn, however, has continued to use a privacy feature: degrees of connectedness and restrictions on the expansion of networks. This has had several effects on their statistics:
Not the largest social network
Since expanding networks isn't a free-for-all, LinkedIn has stayed much smaller than Facebook. In fact, there are only about 690 million users worldwide.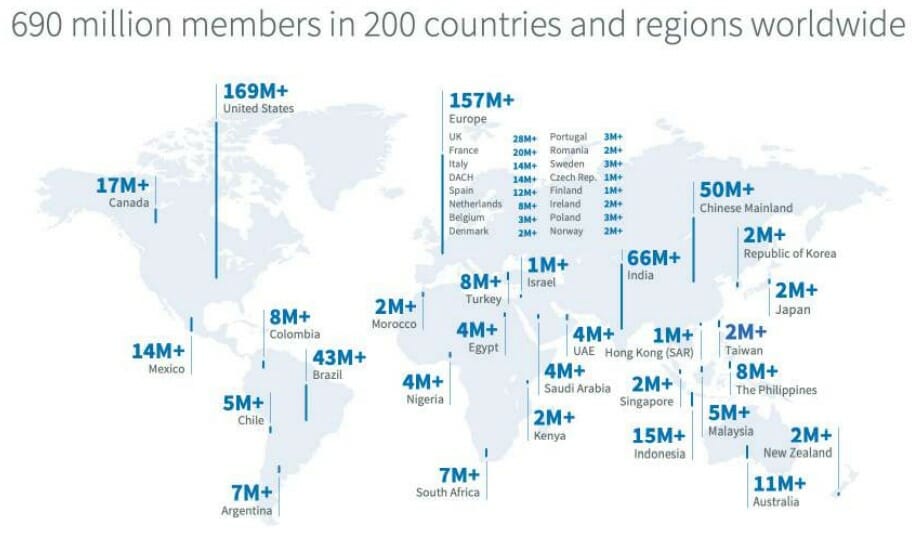 690 million users sounds like a lot, but that's in contrast to Facebook's 2 billion members and climbing. Even the newer Instagram has already surpassed 1 billion members.
Focused on professionals
With that said, LinkedIn is a very special social network. Unlike nearly all the other players, LinkedIn is the only platform that continues to be focused on business and professional networking. It's where professionals go to showcase their personal "brand," promote their companies, and in general do business.
Traditionally LinkedIn has been a social network that mainly attracts professionals and businesses who are interested in growing their careers. While LinkedIn originally grew as a place to connect with hiring managers and be found for that dream job, it has become more than that and attracts the engagement of professionals looking for an outlet for professional networking. Now 51% of college graduates in the United States are members of LinkedIn.
Decision maker demographic
If you're looking to do business with other professionals or project your corporate image where it matters, this is one of the best places to do so. That's because the LinkedIn demographic includes:
• 90 million senior-level influencers
• 63 million decision makers
• 10 million c-level executives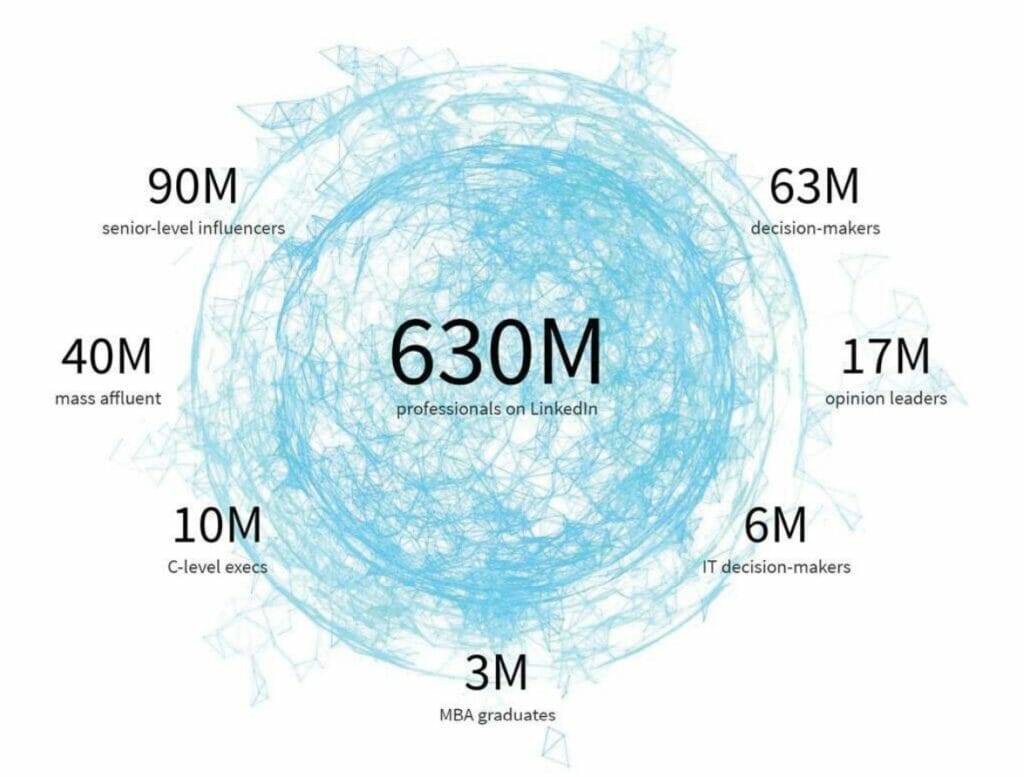 In other words, around 10% of LinkedIn users are in positions where they might be able to help you. Sales professionals have access to corporate buyers and marketers have access to influencers. Since over 90 million influencers can be found on LinkedIn, there's something for nearly everyone in business.
Wealthy demographic
Did you know that in the United States, 45% of online adults with an annual household income of $75,000 or more use LinkedIn? This indicates the high level of professionalism in the LinkedIn demographic and hints at the wealth that its demographic has.
The bottom line here is that LinkedIn isn't your typical social network: unlike Facebook, Instagram, and Twitter, the people you'll find here aren't a cross section of society. Instead, you'll find a near total absence of teenagers as well as those who aren't salaried employees or business owners. If there isn't a reason for someone to build their professional brand and engage with other professionals, they're probably not going to use LinkedIn.